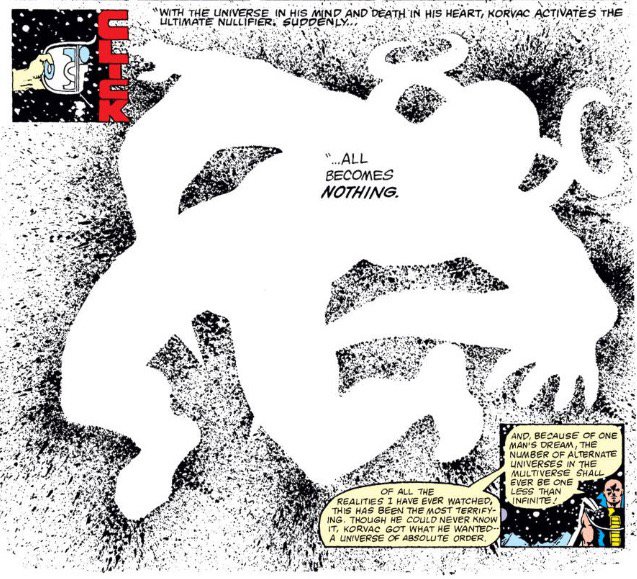 Content count

139

Joined

Last visited
Everything posted by War is Raw
A shame so many of you intelligent fans parrot Jim's rants about "modern style" (it's been 20+ freakin' years now) and anti-Omega stuff like it's a fact. Watch NWA and let us enjoy AEW without the judgement. Omega will not change and neither will my perception of him. Omega and similar wrestlers are hybrids of lucha and 2000s ROH,. Omega adds the weird mannerism. Big friggin' deal. NXT is Shawn Michaels taken up a notch and Shawn is training there. Jim should be ranting against NXT more. Purists didn't like Dusty Rhodes' comedy spots or Hulk Hogan's facials either. Get over it and stop giving Cornette publicity. If you ignore him he will stay in a walled garden, like Michael Savage in political radio or Don Tony in wrestling podcasts. Or even compare the amount of attention Uncle Dave gets compared to Wade Keller. Keller's ratings are never cited on Reddit. Jim is influencing how people think, and yes, there is a 50% chance he's working everyone. Jim and the Midnight Express would have not been allowed to work in St Louis under Mushnick because they were too gimmicky and unrealistic (fact). Surely he must know he has been guilty of bad comedy, gimmick crap, and lack of realism.

Just extrapolating from one article I read in a 1950s magazine, but I think it said Buddy Rogers would defend his NWA T.V. title (Ohio) against the winner of an annual tournament, which lasted over many shows. Not sure how big the brackets were or if it lasted all year (the article acted like it was an ongoing tourny). So the title itself was basically the "King of TV" who defends it once a year. Just an interesting original Golden Age concept for the "Television Championship".

The rating breakdowns haven't been published, but looks like the opener was hot, Cod's promo was great, DDP did well, and the Mox beatdown by Jericho was fantastic. The women's match and PAC vs Darby bombed, @C.S. So you are not alone when it comes to raging headaches- 88,000 tuned out. A couple of podcasters said the final two in the NXT battle royal ran too long, but Io has been a draw a few times. And as we have seen, Darby had lost in the main vs Jericho and now PAC, but had gained vs MOX. Never gained on the undercard. PAC has not carried a rating yet without MOX or Omega.

Once I went Arn with Ep 1, I couldn't go back to the others. He is a straight shooter. His road stories and random details are new, and Conrad isn't working his gimmick.

I agree. However what I got from the OP (albeit poorly phrased) was that guys like Joey Ryan realized he would never make it based on his in-ring ability or other skills, so resorted to dick spots to get noticed and it works for him to pay the bills. Orange Cassidy admitted he created his ironic gimmick because he wasn't better than the hundreds of other high flyers so needed to stand out. And they may have been inspired by Foley- a guy who used trash cans, barbed wire, TLC spots, fire, and thumb tacks to get noticed, which were not based on traditional wrestling techniques. More of a carnival sideshow or stuntshow. All of these guys appear to be fans and marks for the biz and found their niches. But I admit it may be a stretch. I think OP may be buying into James E. Cornette's theory that Joey Ryan has destroyed professional wrestling as we know it due to his "comedy", when in fact, people named Vince ought to get 99% of the blame.

First of all I loved Cactus Jack before he was even in the WWF. I, too, have though of Foley's influence in the shower, and don't know if his influence was good or bad. This is a good conversation. I wish more would contribute to this thread. The skit stuff- no, that's not related to Foley. Being rewarded for dangerous stunts? Yeah. The trend to let out-of-shape normal-looking fans in wrestling? Yeah. However, I will not make a judgment if these trends are "problems" or not. Nor do I concede if wrestling has any "problems" preventing it from becoming mainstream, or that mainstream ought to be a goal. But I find it ironic that Jim Cornette and Vince Russo love Mick Foley from working with him and his legacy, but IMHO Mick opened the door for "non-TV stars" to be pushed as a huge thing in the post-Hulkamania world, but they hate "normal looking fans becoming wrestlers". He a throwback to "menacing, ugly" brawlers like Brody, and he was not a "technical wrestler". He was an early indie darling in the early AOL/newsgroups. Not a work rate guy, but still made waves. He was natural at being a jobber vs Kamala in the 1980s but he was a pioneer who got over by KILLING HIMSELF for attention. His skills were character work, psychology, creative details, and promos. Perhaps no one did more with less physical gifts. He had talent but got the initial attention due to his dangerous bumps and spots. He has brain damage. That was his price for fame. It's what "non-convincing wrestlers" like Spike Dudley, Sandman, Dreamer, Whipwreck did in the 1990s and Joey Janela did today to get noticed. It's a living. There's nothing different from Foley jumping off the roof compared to backyard wrestlers or the current crop of controversial gimmick guys. The only difference is Foley became a TV superstar.

We never saw a shoot interview or book telling us how AEW is really booked yet or what the plans were. We can piece things together, but in many ways, AEW has kept a tight lip on things, or has had contradictory statements from Cody and Tony. I don't believe Tony "regrets" anything. I have high standard for burden of proof. I defended Barry Bonds back in the day. IMHO the plan was always to book Omega and the Bucks to get over talent until 2020 when they would start winning again. And I feel fans had insanely high expectations for Omega and they lose sight that his w/l record and TV time were very high even during his slump. He's also had great matches with CIMA, Jericho, PAC, Janela, Evans, and last week's tag. He's like an MVP baseball player who switches teams and gets off to a "slow start" which is still better than 90% of players in the league, like A-Rod with the Yanks. And in many ways the proof is in the pudding that the plan is working, based on the ratings. AEW is Jericho, the best heel champ in decades. There is a less of a variation in the segment drops, which means the unknown talent is slowly getting over and The Elite is getting hot. Compare to RAW and it seems like that show is falling off a cliff and not even Becky vs Asuka and Orton vs AJ draw viewers. Regarding PAC, I can see how a minority of fans could find him boring because he's realistic and virtually unstoppable as a brutal heel, but he is perfect at his role, a hard worker, more than a spot monkey, one of the best in the world, in shape, and was an in-demand internet darling (with talent) before Dynamite. That Darby match was universally praised except for prolly one critic on this board. But I get that everyone has different tastes and a "casual sports-entertainment" fan may be put off by him (and sadly would like him to be a goofy superhero or something). It's a losing battle to target PAC IMHO, especially in a league that pushes Brandi, Baker, and Dark Order (and I love their video segments), although it is one's right not to like or appreciate any performer.

Booking-wise, PAC won to set up the MOX vs PAC rematch, and force MOX to get through the best of the best to get to Jericho. Darby already has his chance with MOX and was dominated in that match. Darby is someone who looks better even after he loses, but is not in the title picture at the moment. Anyway future judgement about the marketability of PAC vs Darby was not on the table right now. IMHO

The post is stuck in limbo and can't even load to edit or remove. I would like anyone's thoughts on my question though: TLDR: How many matches of Tessa should one watch to assess her skills and compare her to Charlotte, Becky, Sasha, etc.?

I recall from shoots from RVD and others from the 200xs where HHH was known for horrible, cutting, unfunny jokes in the locker room. Most guys stood up to him and he shied away or apologized. Just bad sense of humor.

The fans didn't seem to mind. If that's Arn's worst (which he says it is) he still carried him as best as humanly possible with no "boring" chants, which were prevalent in that time frame more than today.

Yeah, the only other gain she ever had on Dynamite was being in the same 15-minute segment as a Jericho interview, but obviously that "gain" was all Jericho and she piggybacked it. With the Nightmare Collective angle she has BLED viewers except last week. A shame some journalists (I won't name them) don't get this and continue to spread the false narrative Nightmare Collective and Dark Order = Rusev/Lana = proof we want this stuff. Too many things are wrong about that meme, including that AEW fans and WWE fans have little crossover. Makes we wonder if journalists are afraid to piss off Brandi because they fear losing access to Cody. But that's just a conspiracy theory on my part. I fear Brandi blew up the division so badly Wednesday that every woman was damaged in it, even moving forward. For example, even poor Riho was booed for the tainted win. And if she refused to take the pin, it would be too weak, like old Bailey-lite. And next week? Well, I think Kris + Shida vs Kong + Mel/w Brandi is going to lose viewers, even though Shida will be a ring general. In fact, it is well withing the realm of reality that Brandi will pull off a wacky angle/finish in Miami just to be a troll. As in...Kris turns on Shida and joins the Collective. But Tony Khan tweeted he has listened to our Wednesday feedback and is not ignoring it (moving forward, I assume), so hopefully it will not be too bad. I get that lots of dudes don't like or understand Riho or want Kris or Shida being the champ, but there's no denying she has been in the only women matches that draw: Riho vs. Kris Statlander gained 17,000 viewers Riho vs. Nyla Rose vs. Britt Baker vs. Hikaru Shida gained 47,000 viewers (+34,000 in 18-49 demo) Riho and Shanna vs. Emi Sakura & Jamie Hayter 18-34 demo was second only to Cody's famous Full Gear promo Riho vs. Britt Baker gained 3,000 viewers Riho vs. Nyla Rose gained 70,000 teenage girls/140,000 total girls watching

IMHO that's why Brandi piggybacked Riho's match.

If you check the Jan 1 numbers in that thread, you will see that Riho once again made gains and is AEW's TV star. Jericho and MOX of course are superstars and the big money feud.

Kenny Omega & Adam Page vs. Private Party opened with 1,013,000 Ending of Omega & Page vs. Private Party/Omega chases PAC lost 69,000 Riho vs. Kris Statlander/Brandi + Nightmare Collective gained 17,000 Christopher Daniels vs. Sammy Guevara/Dark Order lost 48,000 Dustin & Cody Rhodes vs. Pentagon Jr. & Rey Fenix/Arn Anderson gained 28,000 MJF promo with DDP, BBB, etc. stayed even Luchasaurus & Jungle Boy & Marko Stunt vs. Trent & Chuck Taylor & Orange Cassidy lost 44,000 Chris Jericho's offer with Jon Moxley gained 73,000 Finished 970,000

War is Raw replied to Migs's topic in AEW

Cody vs. Darby Allin opened with 1,074,000 Second half of Cody vs. Darby Allin lost 105,000 viewers and 31,000 in 18-49 Riho vs. Nyla Rose vs. Britt Baker vs. Hikaru Shida gained 47,000 viewers including 34,000 in 18-49 Dark Order promo and beginning of Jon Moxley vs. Trent lost 104,000 Jon Moxley vs. Trent/Chris Jericho's offer gained 67,000 Dustin Rhodes vs. Sammy Guevara lost 13,000 MJF promo lost 39,000 viewers but gained 9,000 in 18-49 Young Bucks & Kenny Omega vs. Pac & Pentagon Jr. & Rey Fenix lost 34,000 viewers and 11,000 in 18-49 Finished with 893,000

On today's The Arn Show, Arn said his worst match was against The Renegade. He implied Renegade did not know any basics and had no idea about wrestling lingo or structure, might as well have been a civilian. The match was supposed to be 15+ minutes but Arn asked for it to be short. They gave him 10 min. I checked, and Renegade only had around 35 career matches going in the match. Anyway, the fans actually were into this match and Arn carried him. Arn had to call for rest holds to fill time and stall a bit. However, the match itself was not as bad as he makes it sound, considering what Arn had to deal with. So if that was Arn's worst match, the axiom holds true: there is no such thing as bad Arn Anderson match. BTW, WCW was always bad at this.. They were old school and forced muscle heads to work long matches (Road Warriors, Sting, Luger, Nikita, etc.) as opposed to booking quick squashes like Ole did with the Road Warriors and Vince did with Ultimate Warrior. Goldberg finally broke that mold.

Barry Windham had more matches than Hulk Hogan. Windham checked out at 2918, including an incredible run from 1980 to 1988 with over 200 matches each year. His 1989 to 1993 output (avg 115 for 4 years) is actually way above average for a random worker in 2019 (top indie stars get around 75 a year, and NXT 100, and WWE is around 120 to 150 now instead of getting close to 200). Although he fell off the cliff, he came back for 100 bouts in 1997 and still was here and there. Hogan had 2303, a 615 difference. To put things in perspective, 615 more than the combined match experience of Orange Cassidy, Bea Priestley, and Jungle Boy. Hogan only eclipsed 200 once (1980) and effectively was a part timer after 1992; his WCW run was PPV based/Nitro specials, and he never hit 40 since 1991. Not bashing Hulk- the man was a TV star who did not have to wrestle or work house shows after a certain time, and was protected even in his prime. And 2300 is nothing to sneeze at. But Barry had more matches. This is the raw data. We can weight it, critique it, attempt to adjust for era, pushes, workrate, etc, but it is what it is. It's not just about Hulk; here are others Barry beat (not in any order): Steve Austin, HHH, The Rock, Chris Jericho, Dustin Rhodes, The Underaker, John Cena, Bob Backlund, Rey Mysterio, Shawn Michaels, CM Punk, Christopher Daniels, Jack Roberts, Lex Luger, Arn Anderson, Animal, Curt Hennig, Hawk, Paul Orndorff, Kenta Kobashi, Steve Williams, Sting, Rick Steiner, Scott Steiner, Nikita Koloff, Ultimate Warrior, Sid, Big Bossman, Kenny Omega, AJ Styles, Randy Orton, Seth Rollins, William Regal,The Miz, Kevin Owens, Okada, Haku, Brock Lesnar, Goldberg, etc.

War is Raw replied to KawadaSmile's topic in WWE

If anyone is interested in how women's wrestling performed in WWE's ratings: Smackdown (percentage of audience) Mandy Rose & Sonya Deville vs. Nikki Cross & Alexa Bliss/Heavy Machinery giving Sami Zayn a ham gained 1.9 percent Shorty G & Mustafa Ali vs. The Revival/ Bayley segment with Elias and Dana Brooke lost 9.6 percent Bayley vs. Brooke/Miz & Wyatt videos lost 1.4 percent Renee Young in Miz's home with Miz, Maryse, and Monroe/Wyatt's promo gained 5.0 percent RAW Beginning of the Bobby Lashley/Lana marriage proposal gained 88,000 End of Lashley/Lana segment gained 3,000 Asuka vs. Deonna Purrazzo squash/ Becky Lynch interview lost 123,000 NXT Ending of Cameron Grimes vs. Kushida/Beginning of Io Shirai vs. Santana Garrett lost 32,000 Ending of Shirai vs. Garrett gained 34,000 Baszler vs. Ripley title change gained 38,000

Yeah, it appears Cody + Friends vs Inner Circle in The Match Beyond is way off now or completely dropped, but was the hottest angle the company ran. So ironic that for years we complained that monthly PPVs killed creativity and logical storytelling, and now AEW is finding the quarterly gaps a challenge. It shouldn't be. Paul Orndorff vs Hulk Hogan was a "gap" feud between Wrestlemanias 2 and 3! Same with Piper's turn. Greg Gagne said one hot angle a year carried AWA in its prime. Three months in between PPVs should not be an issue. MJF's MLW contract is holding him back as well, which is why BBB was his proxy.

War is Raw replied to Stiva's topic in AEW

Baker has showed me nothing so far. The jobber was Michiko. She's obscure, but honestly no more obscure than much of AEW's roster- haha. I joked to myself that AEW hired her as local talent thinking she was a joshi who could carry Baker, but once she showed up they realized she was "cultural misappropriate" white girl. If the online databases are correct, Michiko has been around since 2011 but only has around 75 matches under her belt, mostly against nobodies in nobody leagues. Can't get better that way. Baker has around 100 matches since 2015, but has at least been in SHIMMER, RISE, ROH, and WWE tryouts and tangled with Tessa Blanchard, Shayna Baszler, and other "decent" American female indie names, like Savoy, Rayne, Karen Q, Ellering, Mia Yim, Grace, Havok, etc. Frankly, after looking over her match history, she gets around 45 matches a year, and if she is going to be exclusively with AEW, she will be lucky to match that. You are correct, she will not improve much and I doubt she will ever get over with that gimmick anyway. Sidenote: everyone's favorite whipping girl Lacey Evans has been wrestling 4 years in NXT/WWE and has 260, most coming in the last three: 70 to 100 matches a year.

Adam Page & Kenny Omega vs. Lucha Bros started with 689,000 End of Adam Page & Kenny Omega vs. Lucha Bros/ PAC post match gained 2,000 Cody & Darby Allin vs. The Butcher & The Blade gained 11,000 Awesome Kong with Brandi vs. Miranda Alize/JR interview with Jungle Boy lost 57,000 Chris Jericho vs. Jungle Boy gained 135,000 Tony Schiavone interviews Jericho/Jen Decker interviews SCU/Lucha Bros cameo lost 113,000 Kris Statlander vs. Britt Baker/post match Brandi lost 29,000 Young Bucks vs. SCU/post match Dark Order lost 3,000 to finish with 645,000

My "defense" was an attempt to understand why Kahn would put jobbers over the Elite, and I did not recommend him doing so. Kahn is neither insane nor stupid and it was the only thing I could come up with. So you can chill with your Ewoks analogy to attack my No Prize. Anyway, last I checked the Ewoks went over the Empire and pissed off the hardcore fans but wound up getting their own TV special and sold tons of merch to kiddies.

Yeah, it will be awkward for Meltz when he hangs out with them on Jericho's cruise. "Tipping point" to me meant he said AEW has jumped the shark- all because of the last 5 minutes of the show. Wow. Anyway, when Mox had the time limit draw with PAC on Dynamite (and half of the internet went crazy) AEW was conditioning us for a future draw angle, gave us a red herring for Cody vs Jericho, and showed us that a draw is the only time AEW will have a non-finish. In a similar vein, Alex and John's push conditions us that wrestlers we see in squash matches can be something special. It's all inclusive. We've even seen AEW sign one-shot women invitees to contracts. He cares about the talent- no one is just a body. It's mind-blowing. Who would have bet when PnP squashed The Beaver Boys (literally no offense or hype- simply local talent jabronies) that they would beat up the Elite in the main event of the last show and segment of the year? He has no fear to take the short term "L" from the ratings or fanbase criticism because he has 100% confidence with his 1-2 year long term booking. If this was the famous Total Extreme Wrestling game, putting jobbers in the post-main event would automatically get the lowest rating, but Tony does not care. Just trying to explain Kahn's booking theory! Never seen it before.

In their defense, if the Elite burned through the roster of obscure indie wrestlers from jump street, they would have no new stars. Feeding unknowns to The Elite doesn't really get them over, does it? And feeding them Jericho, Mox, and PAC would have killed all three signings. I didn't mind the Lucha Bros vs Young Bucks feud because it carried the early PPVs and treated them as equals. So they made the decision to sacrifice themselves at the beginning to help no-names like Darby Allin, Jungle Boy, Private Party, and as from last night- Dark Order- and to boost up acts like SCU, PnP, MJF, etc. So, yes, it is Catch 22. There is no way to know how things may have turned out. I am fairly sure if Hogan, Nash, and Hall formed their own league, Hogan and Nash would have went over everyone, and Hall would have been the designed jobber but still keep his heat based on character and mic work. It would have started off hot, but then they would have run out of opponents and tuned on each other before getting cancelled.